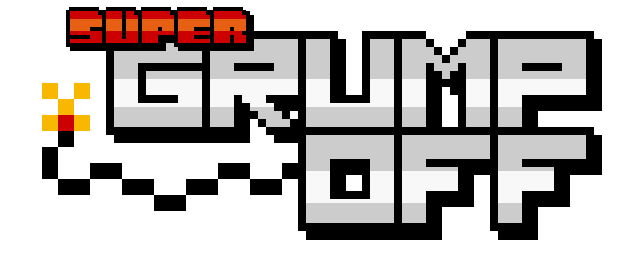 Super Grump Off
Super Grump Off is a multiplayer arena battle game, similar to games like Super Smash Brothers. Collect and fling bombs at your friends but be careful, bombs set off chain reactions with unexpected consequences. Download the game for free at the link below. This game requires .NET and up to four Xbox 360 controllers.
Super Grump Off is the result of a single day game jam between Justin Johnson and Vic Chelaru, creator of the FlatRedBall game engine. At the end of the day, the resulting game was too fun to give up. We spent a little extra time creating custom art, sound effects and improving level design. Lacking a theme, we styled and named the game after GameGrumps, our favorite YouTube gaming channel.
Super Grump Off requires a Windows computer, .NET and the XNA game framework. It also requires at least one Xbox 360 controller.
Download